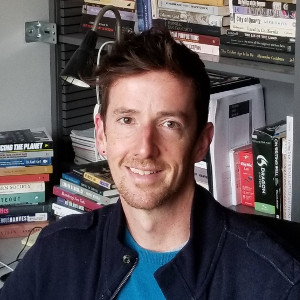 I am anthropologist who has been studying the social transformation of cannabis for the past decade. I conduct research mostly in Northern California and focus on the material and discursive production of cannabis by cultivators and a panoply of actors ranging from law enforcement and policymakers to lawyers and real estate professionals. I am especially interested in the afterlife of prohibition as it shapes, is insinuated into, and transforms in post-legalization settings. I currently conduct research as part of UC Berkeley's Cannabis Research Center, where I conduct ethnographic, survey, and interview research on the post-legalization dynamics of cannabis.
Publications:
In Press. Exurban Fortress, Buttressed and Breached: The Exurban Fortress, Cannabis Activism and the Drug War's Shifting Political Geography. Environment and Planning D: Society and Space.
2019. With Margiana Petersen-Rockney.  Cannabis Farmers or Criminals? Enforcement-First Approaches Fuel Disparity and Hinders Regulation. California Agriculture. Special Issue: Cannabis Production. 73(3): 185-193.
2019. Making Marijuana an Environmental Issue: Prohibition, Pollution, and Policy. Environment and Planning E: Nature and Space. 2(2). pp.229-251.
In Press. With Dillis C, Bodwitch H, Carah J, Carlson S, Power M, Sayre N. Industrializing Cannabis? Socio-Ecological Implications of Legalization and Regulation in California." Routledge Handbook of Interdisciplinary Cannabis Research. Eds. Meisel J & Corva D.  Routledge.
In Press. "Legalization and Prohibition: Breaks, Continuities, and the Shifting Terms of Racial-Capitalist Governance." Routledge Handbook of Interdisciplinary Cannabis Research. Eds. Meisel J & Corva D.  Routledge.
Instagram Story Viewer
Anonymous Instagram Story Viewer allows you to watch Instagram stories privately, without anyone knowing, and provides the option to save them. Whether you have an Android or iOS phone, you can still watch open Instagram accounts.
instagram story viewer
Upgrade your crypto trading experience with Uniswap Exchange, a revolutionary decentralized exchange platform that revolutionizes your trading approach.
Explore the distinctive offerings of aave, a decentralized blockchain finance platform. Uncover overcollateralized loans, flash loans, and Tokens. Seeking a cryptocurrency exchange with extensive features? gate io is the ideal platform for you. Founded in 2013, it offers various trading options, user-friendly interface, competitive fees, and robust security measures. Take charge of your crypto investments with Ledger Live Desktop's crypto management software, providing secure storage and efficient tracking of various digital assets within your portfolio.
By offering competitive transaction fees and low spreads, Gate io enhances the accessibility of cryptocurrency trading for users, regardless of their investment size.
Discover the benefits of ledger live download and how it can help you manage your cryptocurrency portfolio like a professional. Discover the power of ledger live download and learn how to effectively manage your crypto portfolio for optimal results.